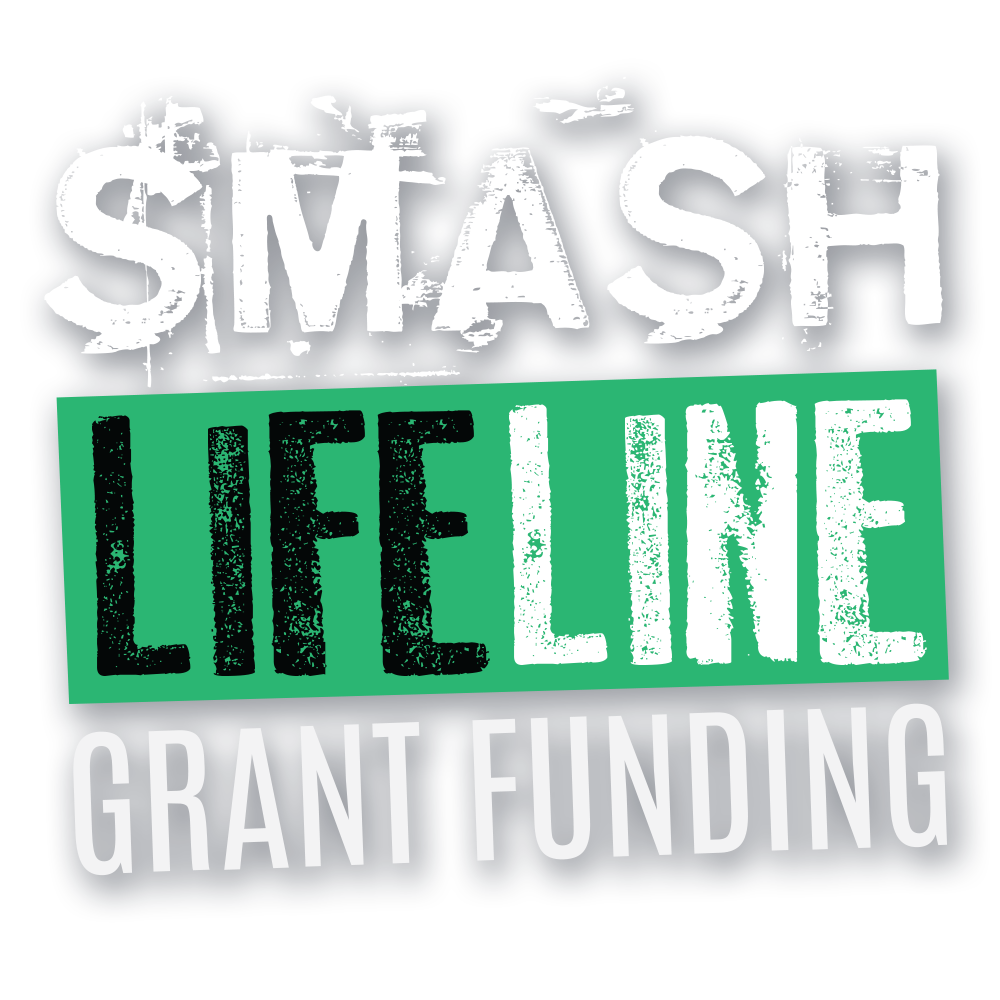 INTRODUCTION TO SMASH LIFELINE GRANT FUNDING
Smash Life are delighted to have formed a close link with a Shropshire based philanthropic donor who is offering finance to young people aged 14-25 who are / have been in the Shropshire UK care system. This money sits outside any official funding sources and is a private offering to be led by Smash Life. It hopes to sit in a tiny space, within a large gap, in the lives of young people in care who do not have the same family and extended family unit around them that others do.
The funding is currently finite, but the donors are looking to raise funds to allow continuity.
WHO CAN APPLY?
Individuals or small groups age 14 – 25 who have been/ are being supported by the Shropshire UK Care system.
WHAT CAN THE GRANT BE USED FOR?
Experiences / Trips that will enhance future aspirations or allow the opportunity for a positive experience that will always be remembered and demonstrate learning, growth and enhance life skills.
• Help to buy equipment that assists with continuation and development of a hobby/interest that is a positive diversion.
• Help to buy equipment or course aids that enhance an educational journey.
• Help to fund a course or activity that may assist with access to a chosen career that is beyond Social Services/Local Offer/Corporate Parent remit.
• Applications by small groups to do something together that will develop social skills for the adult world.
APPLICATION PROCESS
1) Complete the Smash Lifeline Grant Application form:
• The application should be written by you, (the young person applying) in your own chosen words and not be unduly corrected / amended / tidied up by another helpful adult.
• Clearly state what you would like the financial support for, how much and how you would benefit from receiving a Smash Lifeline Grant.
• For small group applications one person should take charge and submit for the group.
Supporting documents will also be required, however, we will also accept video submissions as an alternative. Please see the below application form for more details.
2) Ask two people you like and trust to be referees. This could be a Carer/Tutor/Teacher/ Guardian/Social Worker/Employer/ Professional. Ideally the two referees should be unconnected and from different parts of your life. Ask one to complete the "open reference" on the application form. The second referee will be contacted by Smash Life for a confidential reference.
3) You can either: Send the completed application form to info@smashlifeuk.com or hand directly to your Smash Life representative or simply complete the contact form at the bottom of this page. Make sure to use the uploader to attach your completed form before you hit the "Submit" button.
WHAT HAPPENS NEXT?
1) Each fully completed application form will be reviewed on an individual basis with a broad panel of professionals.
2) There will be two windows of opportunity for applications to be submitted. These will be:
01/09 to 15/11 and 01/02 to 15/03 annually.
Smash Life will endeavour to process the application as quickly as possible. NOTE: After the respective closing date, applications may take up to 2 months to fully process.
3) In some cases, an offer to part fund the application may be made.
4) The young person will be notified of a successful application and given constructive feedback if not.
Ideally Smash Life will then consult with the recipient and purchase the item /equipment /experience /trip on their behalf. In some circumstances the money will be deposited into an appropriate bank account. Referees may additionally be required to help ensure the money is spent as intended.
IMPORTANT INFORMATION
This money should not be used to fill in the gaps that the Local Offer / Corporate Parent supporting the individual should be paying / funding for that child / adult. This therefore excludes money to help with housing, rent, clothing, bills or food. If the application reflects this, it will be refused as we believe young people should be made fully aware of their entitlements growing up in the UK care system by those professionals/carers supporting them.
Applications will be limited to 20 per transfer window. Any over this number will be considered in the next transfer window. If this is the case we will inform you by email.
Good Luck from our partners and all of us at the Smash Life Team
SUBMIT YOUR APPLICATION HERE
Download the application form above and complete it. Then either send it back to info@smashlifeuk.com or use the below contact form to upload it direct to us. You can also use the uploader to send us a very short video submission (file size is limited to a maximum of 5mb).