OUR STORY – GROWING UP IN CARE
Andy and Matt Smith are brothers and Directors of Smash Life who were abused "after" being placed by social services into the care system. This took place over an eight-year period from 1990-1998.
As a result of this life wasn't all plane sailing, with both brothers experiencing lots of pent up anger, low self-esteem, feelings of loneliness and suicidal thoughts originating from the abuse that they had suffered during childhood. This culminated in brushes with the law, failed relationships, huge debt, violence, anxiety, depression, OCD and also impacted on the brothers own sibling relationship.
After years of having to deal with the effects of their traumatic abuse the Smith brothers have gone on to have great success at university, employment, various sporting teams, numerous music projects and in life.
In 2018 the brothers united to found the company "Smash Life". Drawing on the hard lessons that they had learnt from their own abuse and experience of the care system; as well as their combined 38 years professional experience working with young people and families, they set about building an organisation to help those in similar situations.
Offering their own inspirational talks and training to young people and organisations the brothers are able to provide a unique insight into real life lived within the care system.
Their hope is that Smash Life can be used as a support tool by Education, Organisations, Parents, Councils and the Care System, to help prevent children and young people from ever having to experience what they went through.
Smash Life is now an AWARD-WINNING company which offers:
· Inspirational Talks
· Mentoring with an Accredited Qualification
· Life Story Work / Mediation
· Group Work / Smash Life Experiences
· Training For Professionals
· Consultancy to Organisations
Book a talk to educate your team and you will discover how the brothers found the resilience to turn such a negative experience in those early formative years to become the men they are today, bucking the traditional story of adverse childhood experiences.
Smash Life believe that despite what life may throw at you, you can turn your negatives into a positive and aspire to be the person that you want to
be – 'Smashing Life'.
Philosophy We Strive For
Andy & Matt Smith are brothers who were placed into the care system by social services after neglectful parenting from their biological mother and father.
In our experience many young people often ask professionals "What do you know?" this is where our service differs from others as we have lived a life within the care system and without a mum and dad for the majority of our lives.
Combined with our professional experience and qualifications we are able to offer that shared life experience and offer advice and guidance based on real life and not just from a text book. We find this resonates with young people because we as adults are able to open up to them they in turn open up to us.
Smash Life is also creative on its approach to mentoring and getting young people to open up. It is limiting to just sit in a room and ask a young person to just "talk about it" and this can be oppressive for some young people.
By bringing sport, music, games, walks, and trips to the Mentoring we have found they create better results and the young people actually enjoy and look forwards to the sessions. We now also offer an NOCN accreditation which can be completed alongside our mentoring service!
Smash Life is also an award winning company having won the Mayor of Shrewsbury Gold Award for the Overall Winners in the Youth Category 2019, been nominated for the National Community Organisation Award for AGE at The National Diversity Awards 2020 in association with ITV news and have been mentioned in Telford & Wrekin Council Outstanding OFSTED report in 2020. Telford & Wrekin was the first Council outside London to go from Requires Improvement (2016) to OUTSTANDING! and the only Council in the West Midlands and North West to be OUTSTANDING!
Skills We Teach
One to One engagement
100%
How to deal with trauma
100%
Gaining a Positive Outcome
100%
Exploring Solutions to Problems
100%
Identifying Positive Activities
100%
Follow us on our Socials:
Andy Smith
Managing Director of Smash Life
Matt Smith
Rich Shaw
Kevin Bartlett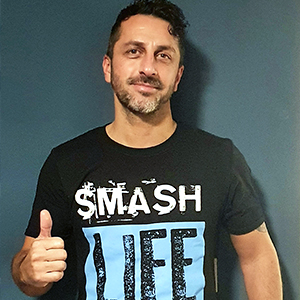 Lee Murad
Janine Evett
Juliette McGill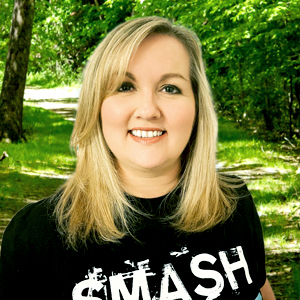 Jane Evans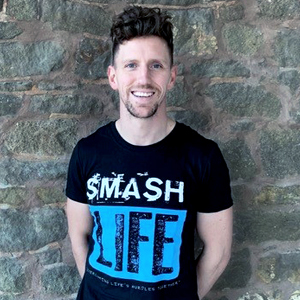 Billy Jones
Courtney Hutchinson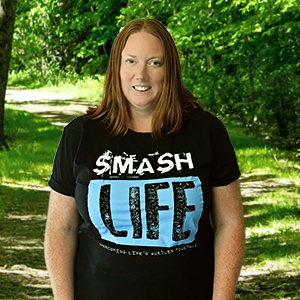 Sarah O'Neill
Elliott Durrell
Dee Duell
Feedback
Reactions from some of our recent clients!
"A big thank you for helping so far on this absolute monumental journey I've been on: Anger, Emotions, and Positive vibes so again thank you so much"
"Thank you for coming along and sharing your story with us all. Such a heartfelt speech that moved everyone in the room, and lots of really important information to take away."
" Since I have seen you I am not arguing with the teachers, its good to know someone has been there and understands."
"Having heard Andy and Matt speak I was able to relate many of the things they said to me and to the young people I work with and could only hope the young people that I work with develop a tiny bit of insight that Andy and Matt have. Their talk and shared experiences show that young people do not need to be a victim of their past and hearing this first hand can only strengthen this belief with the young people they work with. The motivation, humour, honesty and frankness of the talk is moving and exhilarating. I felt a roller coaster of emotions listening but felt even more motivated to support the young people I work with. Since meeting Andy and Matt I have spoken to young people about them – shared their messages and views. Their words have stayed with me and I can relate their experiences to many different situations I come across in my role. I thought I knew a lot "looked after children" , care leavers, the system – but learnt more from this talk than any other course, training or from books."
"Andy has provided our most vulnerable students with support that they would not be able to access within school. His unique perspective on the issue experienced by LAC has enabled our students to feel secure, in particular during the stressful exam season. This is an excellent example of use of pupil premium funding."
"What a breakthrough……he has told you more than he would've shared with carers or me on the first meeting"
"I was lucky to hear Andy and Matt present earlier this year and their story must be one that has resonated with me the most. Ever. It has informed our practice at Sandcastle Care and we now weave our therapeutic web into colleges and schools offering trauma informed care training even further. Thank you Andy. Thank you Matt."
"I just want to say a massive thank you to Andy for the support I have been given. I can always know that no matter what mood I am in I will always come out of the session smiling. More people should be like this looking out for others."
"Our young people really value time with Matt. It's their space. Their time. Time to express how they feel. Time not to be judged or made to conform. Time to be themselves"
"…really looks forward to her sessions which is such a transformation – when ….has something to think about ….opens up with us here which is such a relief and …also feels reassured about things on her mind knowing ….can talk it over with Matt"
"Incredible. Thank you for sharing your story and advice"
"Just had the most inspirational speech from these lads. Absolutely amazing and they should be very proud of themselves and their achievements"
"It was really good, he was really cool and I enjoyed the talk because Matt was funny, down to earth and really relatable, not like some teachers who just talk down to you".
"Andy has a fresh delivery style to bring home the stark reality of young people in crisis and dwelling on his past experiences he provides many ideas on helping young people to get on the right path to make the best life choices they can. He is an inspiration to young people everywhere who are daunted by the challenges life brings them."
"These remarkable brothers suffered long term abuse, humiliation, degradation and shame at the hands of those entrusted with their care. Their life story is one of courage, resilience and determination.. Their promise to use yesterday and their commitment to each other today, is to be the change for children that they should have experienced. If you are looking for conference speakers, mentors for your children these chaps are going to be booked up very quickly after being invited for by the consortium for therapeutic communities to their first conference debut yesterday."
"Andy and Matt give so much to those they work with, they really are an inspiration to so many. Being able to relate to the young people they mentor through their shared life experiences gives the young people someone they can connect with openly. I would highly recommend Smash Life."
Our Partners
We are proud to work alongside the Council's, Schools, Businesses and Groups listed below.
Watch the Smash Life videos